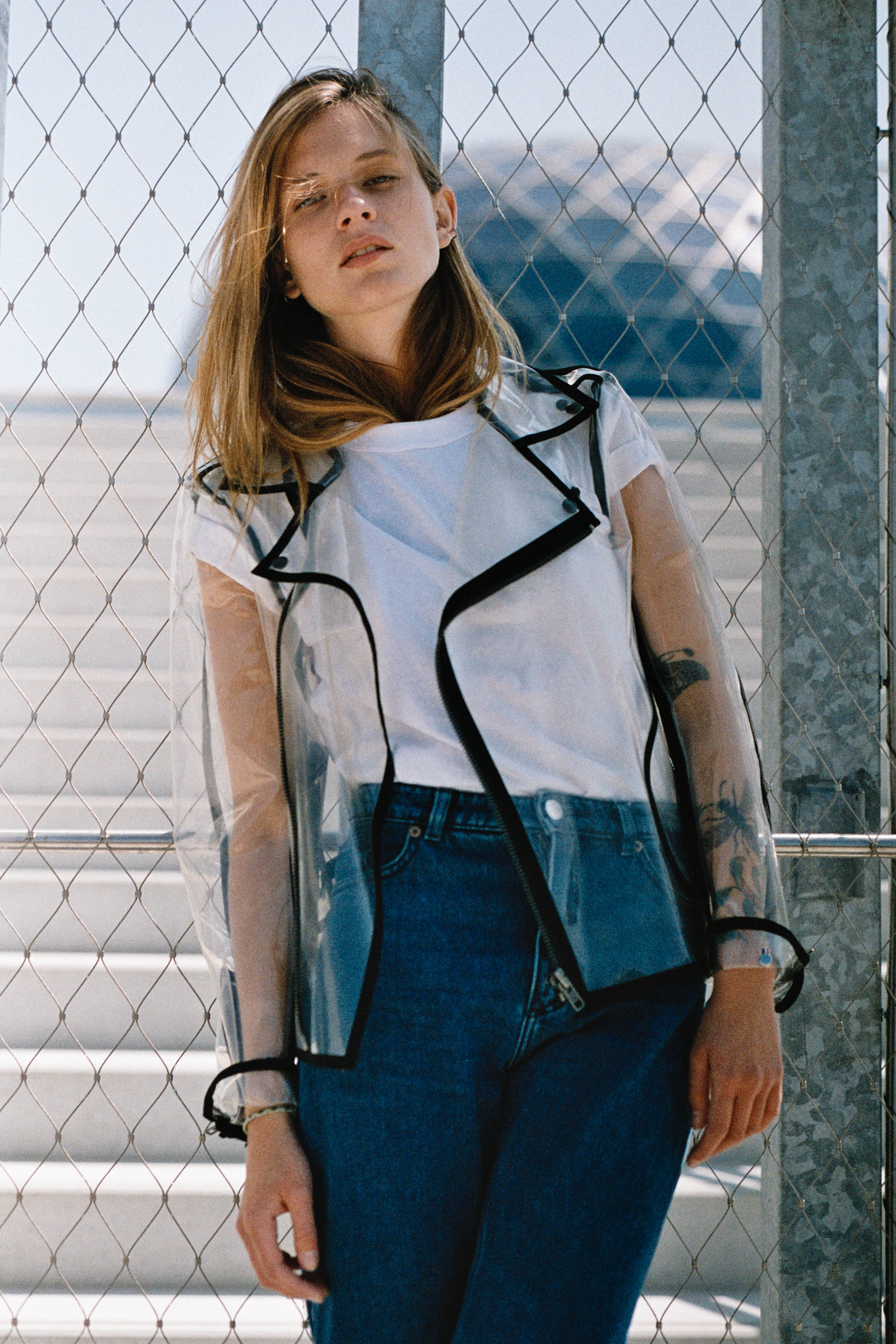 Although photoshoots on tennis or basketball courts must a been done a million times, it always turns out giving great results, mainly due to the wide space they offer, and with a little luck, interesting colors and/or environment.
I like to shoot with Linnea, not only is she a close friend of mine but she has been working with Nisch Management for a couple years now, and models besides studying law. Every time we shoot together, she shows great professionalism and understands the direction and the general idea of the photo session. She has this very Scandinavian type with a very pale skin, ginger hair and peculiar features that I like to capture.
I had found this super cool spot a couple days before shooting while cycling around Stockholm with a friend. I immediately got inspired and knew I would have to come back and use the location for a photoshoot. Ideally I would have loved to shoo when the sun sets in the horizon so I could capture the very special lights of the golden hour and play with the shadows. Unfortunately the weather can be very changing in Stockholm and when we finally arrived that day the sky was cloudy AF, but it gave the massive concrete walls in the back a kind of raw and unique tint that combined pretty well with the strong color contrast of the terrain.
For this shoot I used my Nikon F100, a Nikkor AF 35mm 1:2 and some Lomo 400 film that gave great results.

COURT
Model: Linnea Rimberg
Agency: Nisch Management

Shot in Stockholm with a Nikon F100, AF Nikkor 35mm 1:2, and Lomo 400 Film